Artist Profile - Lizzie Everard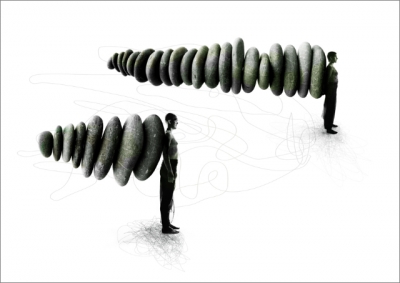 Steadfast Brothers (1/100 prints)
Medium: Print
Measurements: 73 x 53cm
Year:
Price: £160 Plus Delivery
Click for larger image...
Biography
After attending Art College in Bournville (Cadbury's chocolate village, where she grew up) Lizzie graduated in 1994 from Brighton University with an Honours degree in Graphic Design. She went on to work for two years as a Director's Assistant at Lambie-Nairn and Company (brand creators for film and TV) in Soho, London. From here she stepped into five years designing for the BBC in Bristol, where she became lead designer on cross-platform branding projects, advising Marketing Executives on strategic implementation of their brand identity. In 2001, after a visit to Nicaragua and Honduras which reflected her growing interest social justice, she left full-time employment as a designer to focus on her personal work in photography. Following a period of study, Lizzie joined Magnum Photos in London on placement, working in the archive, assisting photographers, and later co-ordinating exhibitions for a short while in the Cultural Department until leaving in November 2003. During this time she worked as photographer for freelance clients including the BBC, event organisers such as Harvey Goldsmith and Tiger Productions as well as a number of private portrait and wedding commissions. She has taken part in group exhibitions held at St Martin-in-the-Fields in Trafalgar Square, Wells Cathedral and Westminster Central Hall. Since this time, Lizzie's work has evolved to combine her significant skills in graphic design, photography and production. More recently she has managed a design team towards delivery of the BRIT Awards screen package for design group Hello Charlie, designed and illustrated a book, 'Making Change Happen' by Jane Northcote, delivered a major public art commission as part of Bristol's current city centre regeneration programme (installation Autumn 2008), and throughout all this is still pursuing her personal work – a photographic and written portrait of teenagers living on the streets of Durban, to be published as a book and also exhibited.
Artist Statement