About us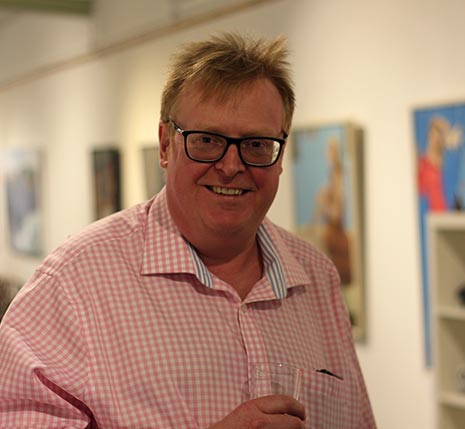 The Greenstage opened in the summer of 2005, with the aim of providing a show case for artistic talent by local, national and international artists, in an accessible, friendly environment on the Herefordshire Worcestershire border. It is run by founder Will Pudge, and the work exhibited is greatly influenced by his love of originality and colour.
In our gallery space we exhibit a range of styles of painting and sculpture from abstract through to still life; with an emphasis on statement pieces in oil and acrylic. The shows change regularly; within them you will find a varied collection of sizes, styles and media by our "Gallery Artists" complimented by guest exhibitors, with our large exhibition space enabling significant bodies of work to be shown at one time. We also keep a notable selection of works by Gallery Artists in stock which are available to view online or at the Gallery on request.
Throughout the year you will also find us at a number of art fairs including both Hampstead and Battersea (autumn) Affordable Art Fairs and the Fresh Art Fair, where a selection of work available to be purchased.