Artist Profile - Peter Kotka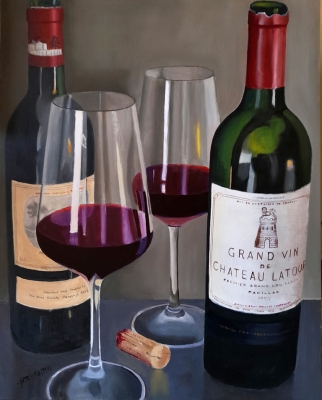 Clash of the Titans
Medium: oil on panel
Measurements: 63 x 53 cm framed
Year: 2023
Price: Please enquire about a commission
Click for larger image...
Biography
Peter initially trained as a toolmaker and only really started painting full time during the 1980's. He took time to read about painters and their techniques and was inspired by the landscape paintings of John Constable. In fact, this was time well invested as many years later he copied Constables 'Haywain' for an American client, half full size. After some surprising success with a Gallery, and early commissioning of works which sold quickly, successful Exhibitions followed and his professional career had started. Peter explored different techniques and followed the detailed style such as that of Dutch Landscape painters of the 16th Century, Jacob van Ruysdael in particular. Royal Doulton also requested him to paint a series of designs for collector plates entitled 'Harvest Home' and numerous card designs followed for Hallmark and Polytint. He also started undertaking an adult education teaching post with a local College, and the classes proved so popular that he stills runs local classes to this day. Occasionally, if requested, bespoke 'painting holidays' are organised for small groups of artists. Peter decided to find a new challenge and direction and focused on perfecting 'Still Life' painting specialising in wine, which was also something he was starting to take a great interest in. He has developed a unique blend of working with both contemporary and traditional styles, colours and techniques, and this gives his paintings an individuality, detail and atmosphere. In 2004 Peter was invited to take part in a prestigious Still Life exhibition in California, where he was the bestselling artist in the show. He has continued to paint fine wines and still life and has achieved much acclaim and recognition for his work.
Artist Statement


My studio is a
major part of my life and for over
almost three decades, is where I have empty wine
bottles, produce art, study wine books and where I get my inspiration. It's
where I research fine art, fine wines and listen to a wide selection of music.